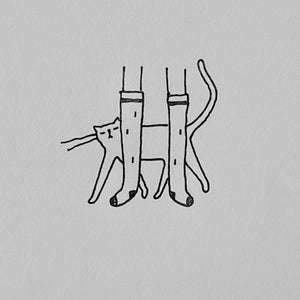 Julia Roblin
One of a Kind Cat Tattoo
Regular price
$23.00
$0.00
Unit price
per
INSTRUCTIONS:
Type 1: Select a breed and type. If you have any minor customizations or accessories, feel free to send an email with your ORDER NUMBER in the subject. If I can't see your order number, I may not see the email.
Type 2: If you do not see your breed, select OTHER, follow the instructions for Type 1 and specify the breed you would like.
NOTE: Unless you specify in your email, your design may or may not include words. If it is a memorial, it may or may not include wings or a halo. 
Your tattoo design will be sent to the email address you provide at checkout. You will not receive an email response until I get around to fulfilling your tattoo order! Do not be concerned if I don't reply right away, I will get to you.
All tattoos will be black and white and in a similar style to those seen on my Tiktok: @juliaroblin
I have multiple videos of cat tattoos, your one of a kind design will be similar to those. You are paying for the tattoo you receive, this ticket is non refundable if you are not happy with it ): Please check out my Tiktok to make sure you like my style (: 
Please allow up to six weeks to receive your tattoo. It will likely be quicker than this, but I occasionally get backed up when I receive a large influx of orders at a time.
---